Certified Orgasmic Moisturizer
$21.99 $21.99
For enhanced intimacy, you'll love this organic moisturizer! All natural.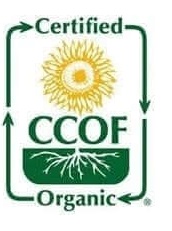 Description
100% Organic Coconut Oil (net wt. 4.0 oz.)
The great majority of moisturizers contain ingredients such as glycerin or silicone that are not designed to be ingested, so you may not want them on your body. Certified Orgasmic™ brand of paraben free intimate moisturizer contains 100% organic, edible, food-grade ingredients. Use this amazing special organic coconut oil moisturizer by Beach Organics Skin Care for a feeling of incredible pleasure that you have to try to believe.
Men and women alike are pleasantly surprised at how good this product feels when you apply it. As an added benefit, this organic moisturizer has antibacterial and anti-inflammatory properties.
No petro-chemicals
No preservatives
No silicone
No parabens or phthalates
Plant-based natural lubricant
Vegan-friendly and No Animal Testing
100% non-GMO ingredients
You will enjoy prolonged lovemaking, no discomfort, and incredibly heightened pleasure and arousal. Women looking for an organic moisturizer swear by Certified Orgasmic™ paraben free moisturizer. It has just the right amount of slip and glide and is never sticky, greasy, or watery. Our natural moisturizer is suitable for women and men. You will both enjoy the amazing benefits of this natural moisturizer – without any preservatives that could irritate delicate tissues.
The beauty of Certified Orgasmic is that once you banish any concerns or anxiety about possible discomfort, your natural responses to your partner's affectionate attention will take over, preparing you for the intimacy and pleasure you deserve.
Order some today!
Copyright © 2014-2015 Beach Organics Skin Care